The Science of Why We Love Bad Lip Reading Videos
Bad Lip Reading 
Bad Lip Reading is a hilarious YouTube channel that produces videos with false dialogue dubbed over popular movies, television, sports, and news segments.  They make us crack up because the dialogue they use has the most random, ridiculous plot lines, but when you look at the characters, their mouths move pretty much close enough so that you could believe it's what they're actually saying. The experience of seeing and hearing these videos, and believing them, compared to what we know about the source material, makes us chortle heartily.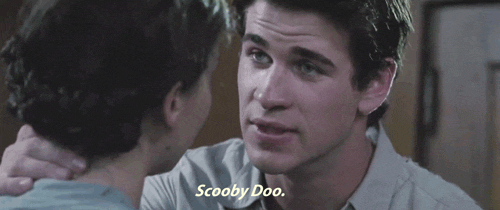 Verbal Communication
Thinkprogress recently published an article about this topic, and we are also excited about the science behind why we love these videos. Our brains translate the sounds and visuals we take in, via our senses, into what we call verbal communication. Language recognition is different, depending on what language you speak or are fluent in. Our brains often make up for a lack of perfect pronunciation, or something misheard, by filling in the gaps, and using logic to conclude what the intended message was. Verbal communication is something called multimodal, using two or more senses to interpret information.
McGurk Effect
A really good way to see this process in action is by seeing the McGurk Effect.  You can see it in the video below by AsapSCIENCE. In it, the man repeats "bar, bar, bar." When paired with an image of a man clearly mouthing a "bar" sound, that's what you hear. But when an image of the man clearly mouthing a "far" sound is shown instead, what you hear changes to "far, far, far." The key is, the sound never changes.  If you close your eyes, it goes back to "bar." So, your brain concludes what the sound must be, based on what your eyes are perceiving through lip reading. But, it's also tricking you, because the sound never changes even though the visual does.
Creating Logic by Believing What We See and Hear
Our brains indeed learn better when combining visual and auditory information, and it's used to this sensory experience every day of our lives.  So, when we see something that doesn't quite make sense, our natural processes fill in the gaps in the attempt to create logical meaning. With the Bad Lip Reading videos, what's happening is your brain wants the visual and the auditory signals to match up, because that's what we would normally predict, and it wants to use all the information available.  But the visuals aren't crisp enough to completely disagree with the audio. The images don't quite match what we're hearing, but our brains just go with it. The creators of these videos aren't using random words either. They are matching words that are close to the way the subjects' mouths are moving to make the original words.
Origins of the Bad Lip Reader
In an interview with the Washington Post in 2011, the anonymous figure behind Bad Lip Reading said that he started by trying to lip-read a video of a talk radio host mouthing words to himself. "My brain kept coming up with completely random, strange interpretations. They were mainly random word combinations like "Bacon Hobbit" and "Moose potion, poke me" — things like that. So I grabbed my microphone and recorded these phrases into the computer, and when I played that back in sync with the video, it really looked like the guy was saying it," he said. One of the reasons lip reading is so hard to do, for anyone attempting it, like the hard of hearing,  is that so much of sound production occurs inside our mouths. One lip movement may correspond to a number of sounds, posing a serious challenge. The Bad Lip Reading creator  is actually a decently good lip reader, he's finding really well-matching words, just the wrong ones.

Priming and Activating in Communication
Yet, even despite the inherent ridiculousness of the sentences, the video has a sort of logic. This is because of the way we pick which words we're going to use next.  Priming is what we do when engaged in conversation, preparing to hear a set of words that match with the content of the discussion. If the topic at the moment is hair, we're likely to keep talking about hair, so we "activate" words related to hair and make them easier to produce. So, the creators of these videos are not only manipulating the way our brains process language, but also the way we communicate, and our natural tendencies to predict, assume, prime, and interpret. Bingo! I mean, Peephole! Ugh, what I'm saying is, Bravo!
Media
Some media may contain mature content. Discretion is advised when viewing with students.
Can You Trust Your Ears? (Audio Illusions)


Redneck Avengers - Bad Lip Reading


Star Wars - A New Hope - Bad Lip Reading


NFL 2016 - Bad Lip Reading - Part 2
Lesson Plan
Lesson Objective:  Students will explore the fundamentals of verbal communication by focusing on its visual and auditory elements individually. Through an interactive activity, students will experience audio illusions in order to understand these concepts better.